About Go Study Spain
GSS - The History
In 2001, Christian decided to create a website to help foreigners find Spanish courses and accommodation in Spain.
A few years earlier, Christian had been in the same position as many foreign students looking for Spanish courses in Spain- he struggled with finding and booking the right Spanish course due to the lack of information and guidance, as well as the sheer number of Spanish universities offering courses.
"I had always wanted to learn Spanish (I am half Mexican but as I grew up in Denmark, I never learned Spanish as a child - for the full story about my experience learning Spanish see this post) and when I was offered the chance to study an international Master's degree at the ESCP business school (which included one year of study in the UK and a second year in Madrid), I suddenly had to learn Spanish fluently."
"I took a year off to learn Spanish after finishing my Bachelor's degree but when I started to look for Spanish courses I realised just how difficult it was to find reliable information and book a Spanish course at a university in Spain as a foreigner."
"During a holiday in Tarifa, I met some people living in Malaga and so decided to look for a Spanish course at Malaga University. I tried to arrange everything from Denmark but it was so complicated that I was forced to arrive a few weeks before the course started in order to sort out the paperwork and registration there in person."
"As I had help from Spanish people living in Malaga, finding accommodation wasn't too much trouble, however, I can only imagine how tough it would have been on my own. The university only provided a list of the names of Spanish landlords- not very helpful for someone that doesn't speak Spanish!"
I realised that it would be a good business idea to help foreigners find and book a Spanish program in Spain, but as I had to finish my studies it wasn't until a few years later that the idea became reality.
Initially at GoStudySpain, we only offered assistance with booking a Spanish course and finding accommodation. As the demand for additional services, such as help with credit transfer, visa application assistance, excursions, guided tours, etc. increased, we started to offer all-inclusive package solutions.
Over the years, we have changed the destinations on offer but the basic concept has stayed the same: to offer all-inclusive Spanish programs at the best universities in Spain. Thanks to you, we have been able to assist more than 8000 clients with their Spanish programs in Spain.
GSS - The Company
GoStudySpain (GSS) is a brand name owned by the Spanish registered company Accom Consulting Spain S.L. which has been offering Spanish courses and other services to non-Spanish citizens for over a decade. We are listed in the official Business Register of Malaga (Registro Mercantil) with the following CIF and registration numbers (Cif B92515113, Tomo 3501, Libro 2413, Folio 197).
At GSS, we specialize in offering Spanish courses in Spain and, unlike other agents, we do not offer courses worldwide. We see this as a clear advantage to our clients- by specializing in Spain, we are able to offer you better advice and guidance about choosing the right program, and our profound knowledge about the country and its customs will help you to better adapt, as well as experience all the aspects of Spanish culture through the many activities we arrange as part of all of our programs.
Our GSS Team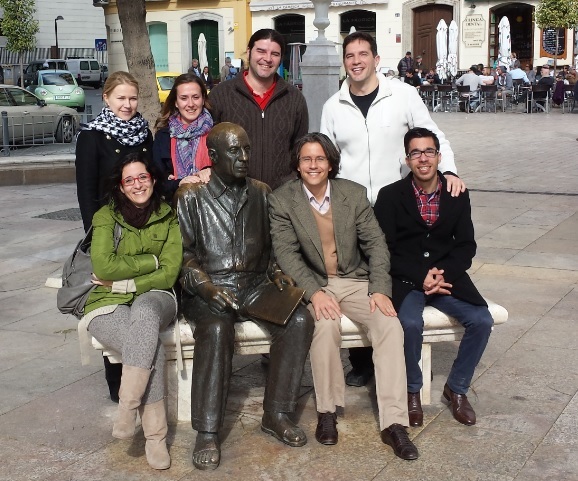 Our staff in Spain is highly motivated and makes an extraordinary effort to offer the best service- before, during, as well as after your program. In our central office in Malaga, we take care of all the paperwork and administrative tasks, such as obtaining a student visa or help with credit transfer. At the different locations where we offer our programs, our local staff members will make sure that our students are satisfied, offering ongoing support and advice, and of course arranging the many free-time activities that make the GSS programs so unique.
Meet the GSS Customer Support Team

Elena
Hometown

: Madrid, Spain

Languages

: English and Spanish

Zodiac Sign

: Gemini

Hobbies

: Travelling, cycling, reading and great films!
"Spain is full of delicious food, warm people and beautiful weather!"
My name is Elena, I lived in Dublin for 6 months to improve my English and it was one of the best experiences of my life. This consequently enabled me to work at production companies in Spain; one of them being GSS, where I have been working since 2006.
I think that being able to speak another language is great because I get to discover other cultures and get to know people from all over the world!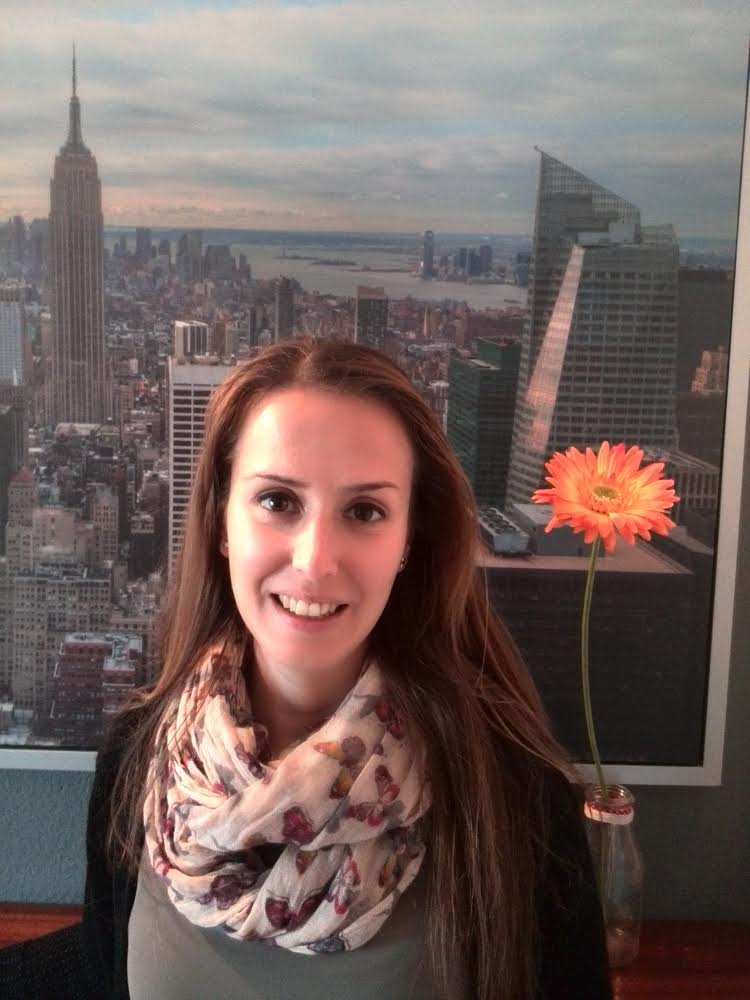 Maria
Hometown

: Malaga, Spain

Languages

: Spanish

Zodiac Sign

: Virgo

Hobbies

: All sports in general, paddle tennis and hiking in particular.
My name is María, I'm Spanish and I have been working at Accom Consulting since 2012. When I was a student, I didn't think to learn other languages and now I know that this was a wrong decision. Whilst working in this company I have realised the importance of speaking different languages- be it for travelling, for work or meeting other people.
I believe that it is 'better late than never' and now I'm working very hard to improve my English. I recommend that people don't repeat my mistake because learning new languages can transform you into a better person.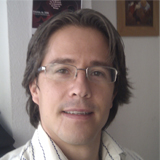 Christian
Hometown

: Holbæk, Denmark

Languages

: English, Spanish and Danish

Zodiac Sign

: Taurus

Hobbies

:Travelling (nowadays with two small children it is not as easy as it used to be), Soccer (active supporter of Malaga CF), Running (see my running site: www.comocorrer.es)
My name is Christian and I am one of the co-founders of Accom Consulting back in 2001. I am originally from Denmark but have bspent the last 16 years living in Spain. Aside from living abroad in Spain for nearly half my life, I spent a year studying in the UK and strongly believe that learning language (and in general studying abroad) is one of the best decisions you can make.
I am half Mexican but as I grew up in Denmark, I never learned Spanish as a child - see this post if you are interested in my full personal story about learning Spanish
If you have any questions about our organization or any of the programs we offer, we are at your full disposal and will be happy to answer any questions so please don't hesitate to
contact us